The Writing Thing Press
We Publish Books With Enthusiasm
Why are libraries so quiet? We believe a book should be as loud as the new album you crank up for the first time. See our books below. We think they bring the same energy.
Find our books in retail channels
Why We're Bringing You the Loudest Reads
---
You'll notice we're a fledgling press. We were founded in 2018. So far we have one book in print, one on pre-order, and two in the pipeline. It's no big secret: there's little money in book publishing today. We do this because we care about the books. Not worrying about money frees us to write bigger, bolder, and yes, louder. See what comes.
Marble on a Table: A Novel
It's super easy to meet New Yorkers. It's nearly impossible to fall in love with one. So discovers urban go-getter Rasmus Smith.
One day in New York can make you or, in Rasmus's case, break you.
After seven years, Rasmus Smith is a prodigal son of city living. He's broke and burned out. The bad news is, New York doesn't want this prodigal back. If something doesn't change, Rasmus is headed for a catastrophic fall. As Rasmus spins out of his regular orbit, he collides with a woman who's in a worse position. As a person of strong principle, she shouldn't be in New York at all. They quickly connect as fellow refugees, so why don't they ever get along? They'll fight New York City and each other to discover where they belong. And whether the identities they've claimed are at all who they are.
Recently Rural: A Memoir
A city person moves to rural America for the rest of his life. It's not a horror story. It's a memoir.
Why did an ex-New Yorker relocate to a rural Oregon town? Forever?
Eugene Havens believed life was sweeter in the city. It seemed reasonable to think he would always live in one. Havens had been fortunate to spend his life in American glamour cities—New York, Los Angeles, and San Francisco. Then in 2015, Havens would move to a small Oregon town without air service. It was her hometown, a place to raise their son. Life would be simpler, easier. Havens wasn't sure. Soon he would learn firsthand, wherever you found people, you would find all the same problems a big city could offer.
What People Say about
"Marble on a Table: A Novel"
Eugene Havens proves himself a master of cosmopolitan microsociology. He encapsulates the zeitgeist of New York City in the mid-1990s.
Aimee Heller
Rasmus and Alli's relationship is expertly crafted. The dialogue between them rings true, and you'll swear you are eavesdropping.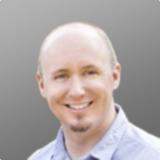 Kevin Fournier
Marble on a Table keeps the reader guessing in the best possible way. Havens takes ambitious risks with this work and it pays off.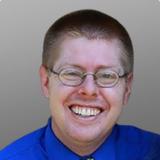 John Kupitz
Meet Our Authors
Eugene Havens
---
Eugene Havens is obsessed with classic fiction. While other readers stay up late going through the latest YA series, Eugene reads a single book by Dostoevsky that's as long as a YA series.
Eugene pinpoints his love of the classics to a decade in New York City. Eugene became immersed in the art movements and studied the artists and authors who laid the groundwork. Eugene also learned that no one who aspired to be a writer stayed in expensive New York City. So he returned to the west coast. View Page.
Michael Joel Green
---
In June 1995, Michael packed everything he owned into his Toyota Celica. His destination was the Seattle grunge scene. Michael knew no one in Seattle but he was determined to start a band.
This fearless attitude led Michael to start three bands. Michael would also pursue acting opportunities in Los Angeles. Whatever the art form, Michael's method was the same: "all in." Soon, Michael began to write about his intense experiences living an artistic life. Many writers call upon their imaginations. A select few draw from experience. View Page.