About Me
They say a writer should be well-traveled. I crisscrossed the United States while writing for media companies. After the fall of the Soviet Union, I traveled to Moscow to pursue a passion for Russian Literature. I've settled on the West Coast of the U.S. but, given my experiences, I consider myself a writer from the "East."
Bio
Eugene Havens was born in Northern California. His writing life began at age twenty-one. Moving to New York City, Eugene began a writing career in the competitive field of advertising. Eugene's worldview as a writer would be formed by his up-close view of the media industry that dominates American life. Ten years in New York led him to explore the promises and excesses of the city. In 2015, Eugene relocated to rural Oregon, the subject of his upcoming memoir, Recently Rural.
My Books
I believe my books reflect a city personality. At times tense and uncompromising, these narratives explore the hopes, fears, and frustrations of life in and outside of the city. As a good New Yorker does, they try to leave a lasting impression.
Click on a book cover for more information.
Eugene Havens Blog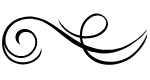 "A decade in New York taught me to view suffering without cynicism,
hope without sentimentality."
Eugene Havens